You gotta love soap fans' creativity — Digest regularly receives doodads and goodies from readers who know how to make a statement.


Elaine G. Flores: This week our mailbag was dominated by postcards from GH fans. The top campaigners were fans of Jason and Sam, who sent notes listing 30 reasons they are in love with the pair, such as dancing in the rain (No. 20) and three marriage proposals (No. 28). We also got cards rallying for the return of Natalia Livingston as Emily and promoting the pairing of Lulu and Logan. And though she was snubbed by the Emmys, her fans made up glossy "For your Consideration" cards to nominate Carolyn Hennesy (Diane) for Best Supporting Actress.... AMC fans were rooting for Aidan and Greenlee and Zach and Kendall. Team "Zendall" sent word-search puzzles featuring the word "Friend" as in "Time to Show Zach and Kendall's Real Friends."... DAYS was also represented with newcomers to Campaign Trail. "We want to see a Kate/Roman, Anna/Tony quad!" wrote a reader.

See what other soap fans are doing at www.soapoperadigest.com/fantastic.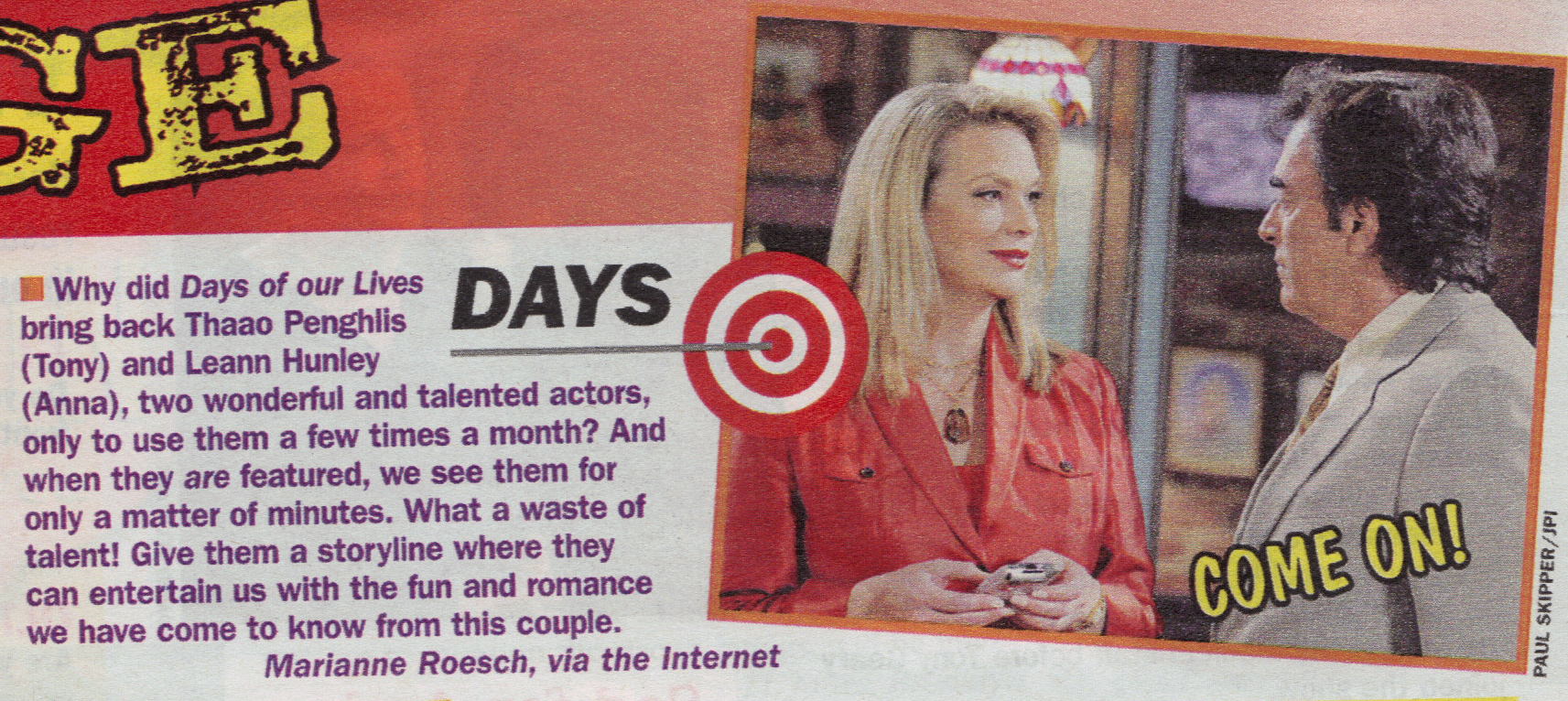 Fan letter that was in the April 10th SOD insider email:
Soap fans are a vocal bunch — see what fellow viewers are saying this week.
I have been noticing the great feedback lately regarding the increasing story line for Victor. It is a testament to the longtime fans that beloved characters like Victor, Anna and Tony are such a hit. Watching Anna sit at a desk sharpening pencils was fun, because it was written superbly and she plays the role of the spoiled (but lovable) little rich girl to perfection! DAYS has returned to character-driven storytelling. It is what made DAYS a phenomenon in the '80s and it is why NBC shouldn't let this gem go in 2009! The core characters are what keeps the fans hearts into DAYS for the long haul.
Long live DAYS!
C.H., Silver Springs, MD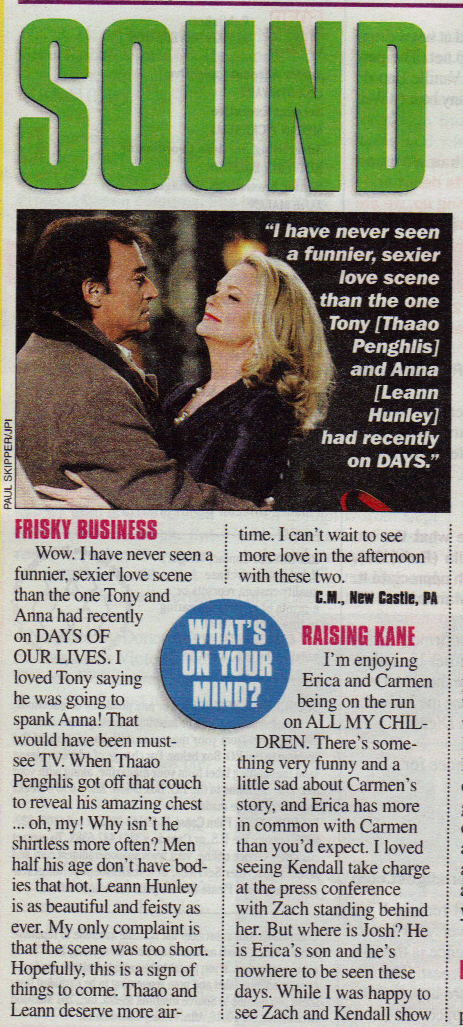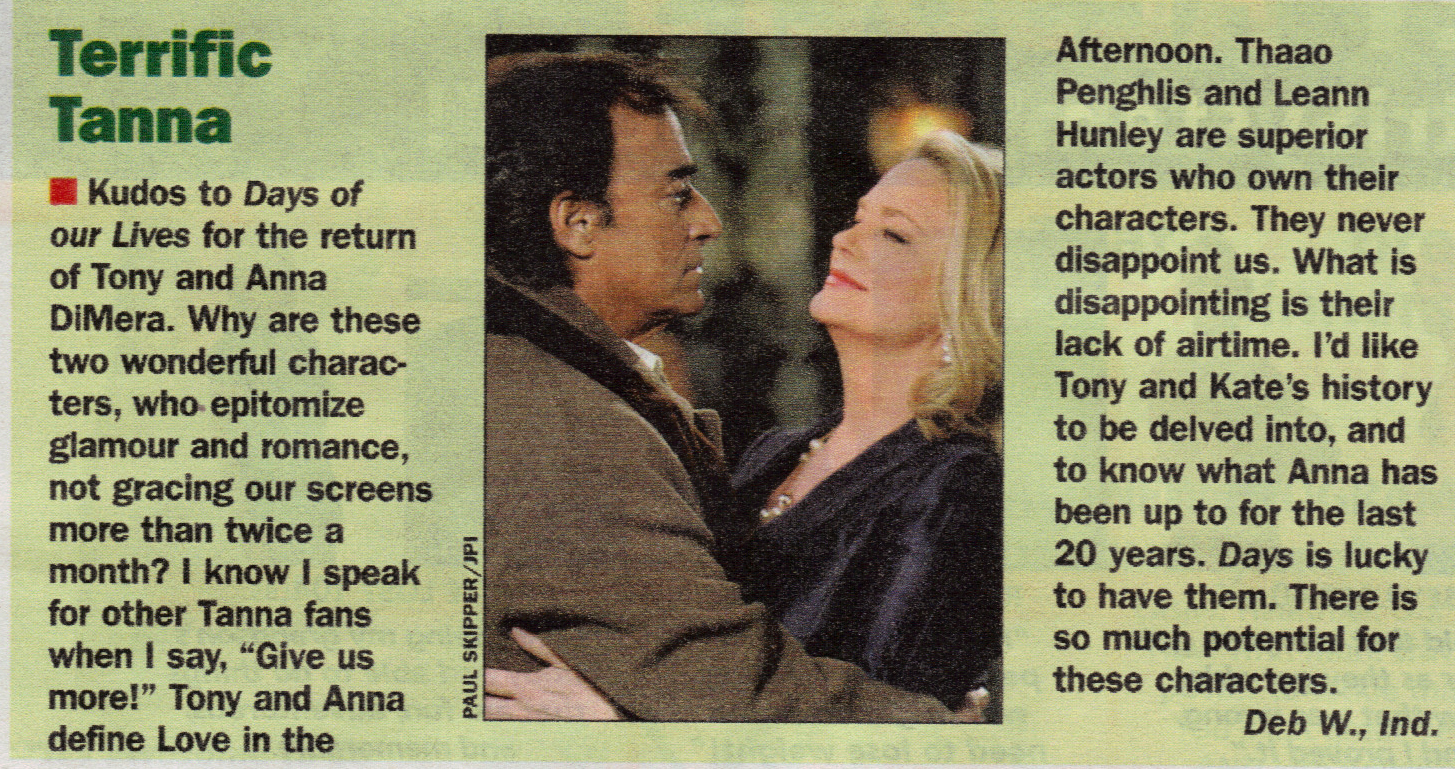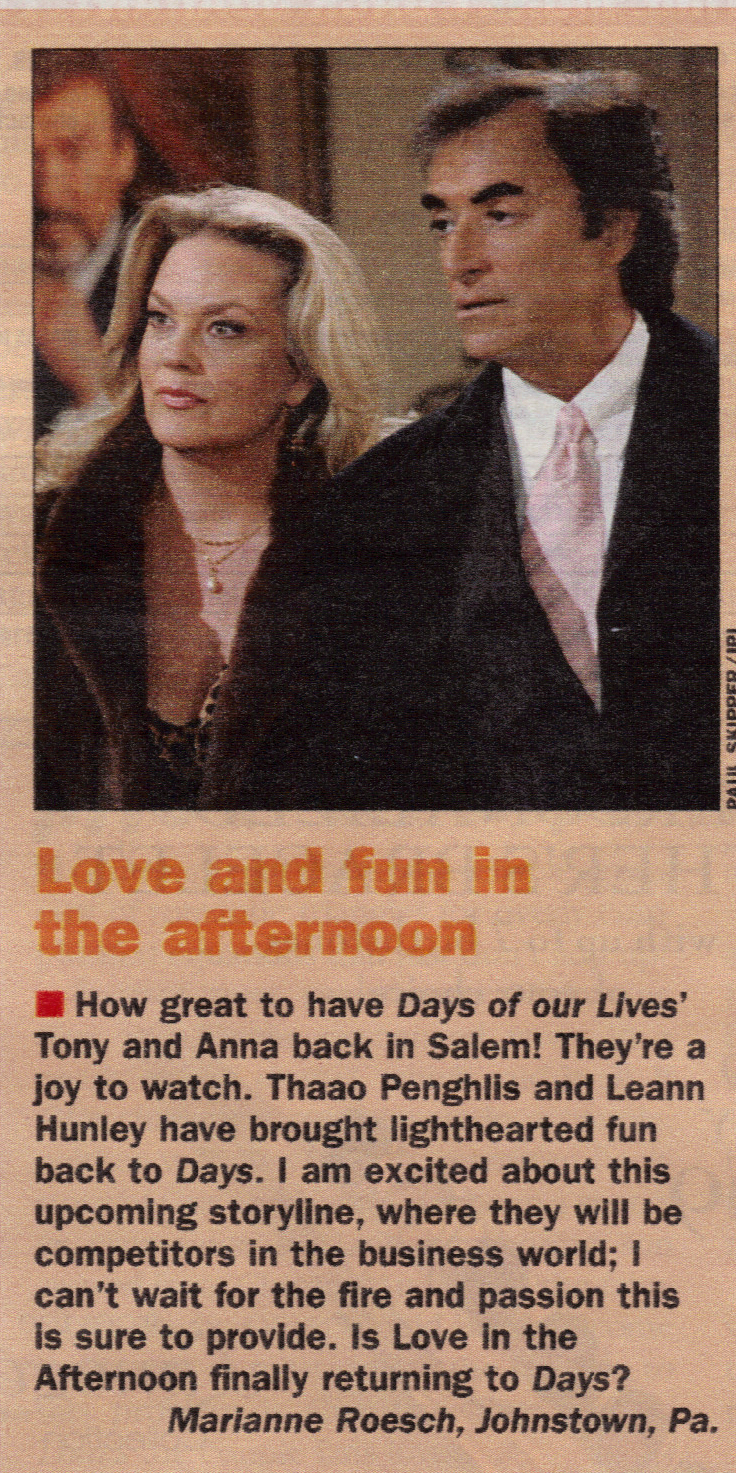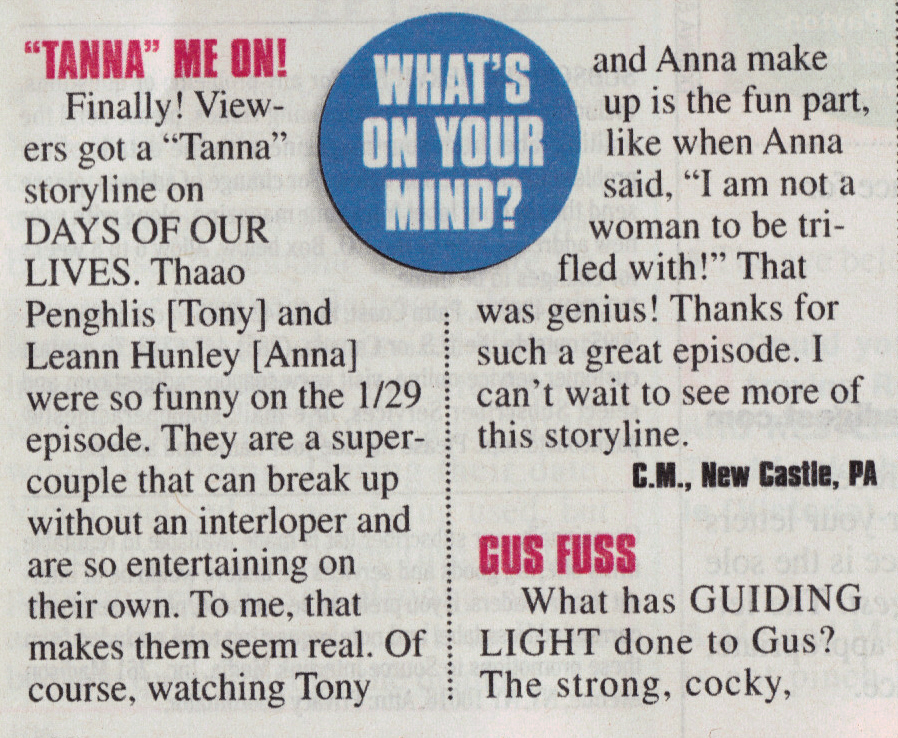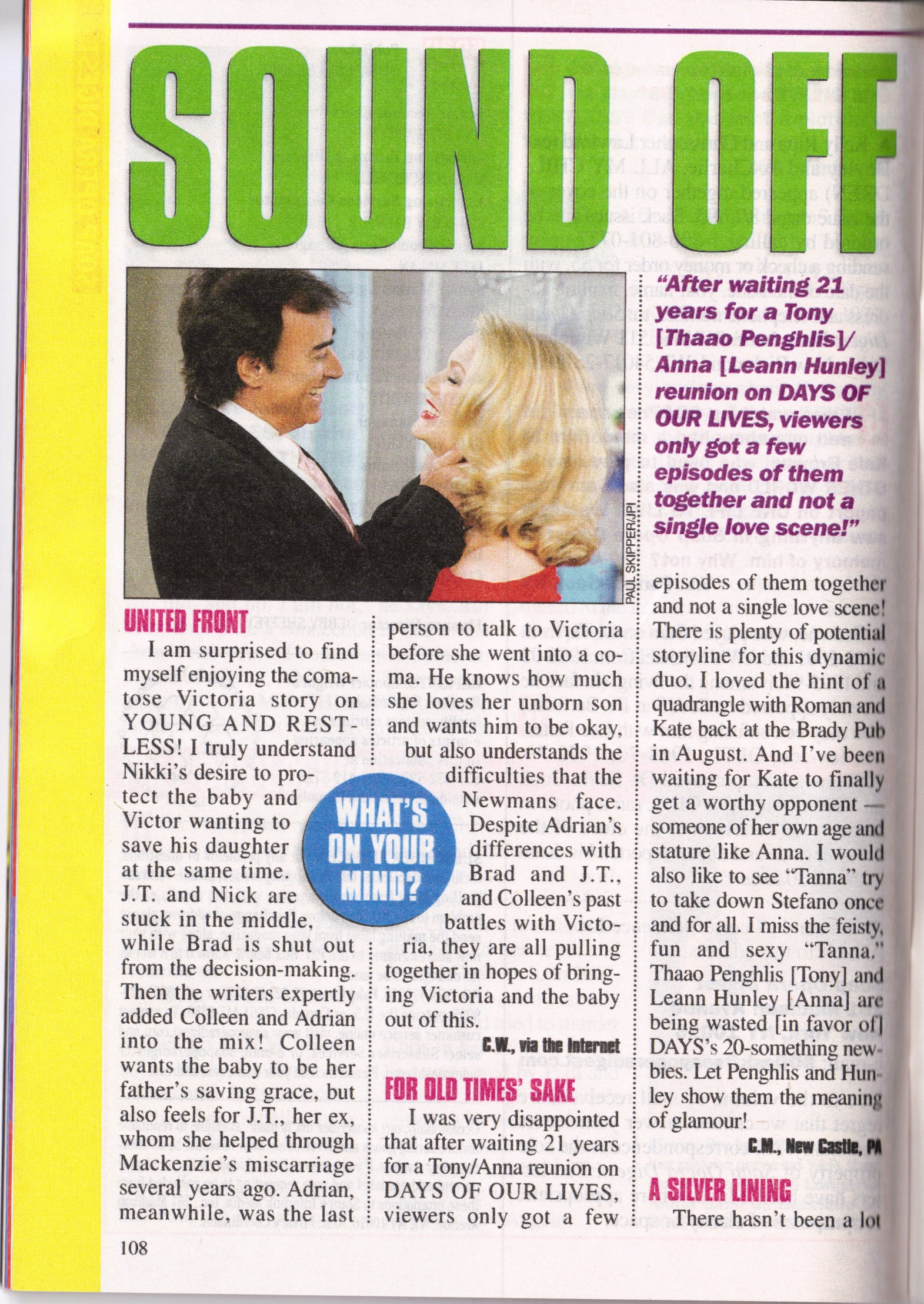 SOD, October 16, 2007